Book Online Today
Whoever you are, whatever your hair type
our professional and personable staff are here to help.
The Factory Hair Studio - Northampton's Best Customer-Focused Hairdressers
The Factory Hair Studio is more than just an average hairdressers in Northampton – it's a community.
If you're looking for a hairdresser that values inclusivity, modern techniques, and customer service, The Factory Hair Studio is an excellent choice.
We strive to provide a personalised and welcoming experience for every customer at our hair studio located in the heart of Northampton.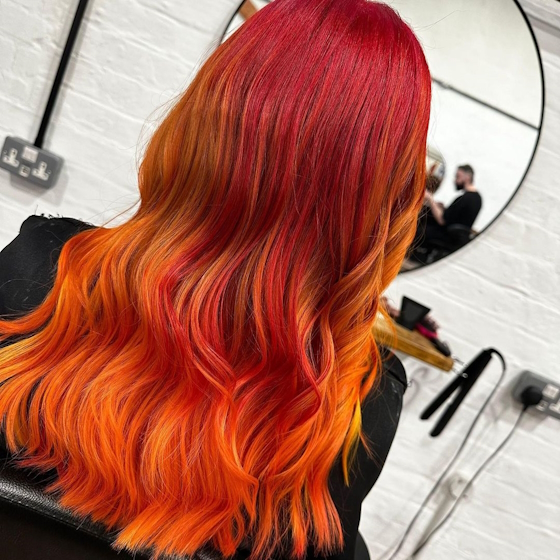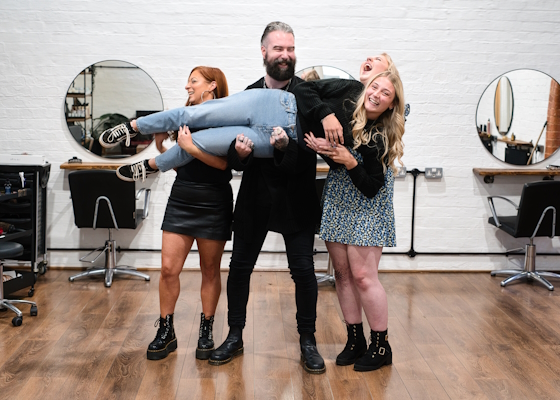 Our Story
About The Factory
The Factory Hair Studio was conceived by Adam Haines, who combines over 15 years of experience as a professional hairdresser in Northampton with a customer focused, inclusive approach to running a professional hair studio.
Adam passionately believes that good hair should be available to all. A modern salon should be able to service everyone, with a price list based on time in the chair rather than arbitrary prices based on gender.
About Us
Services
Something For Everybody
We offer a complimentary consultation at the beginning of your hair journey, so you can be introduced to one of our talented stylists and start to get excited about your hair again.
Services that we offer include; hair clipper cuts, hair scissor cuts, hair re-styling, hair colouring and foils, blowdrying, hair extensions, perm services and hair care treatments.
Testimonials
100% 5 Star Reviews
I can't emphasise enough how great The Factory Hair Studio is, for the first time in years I booked a transformation appointment on a whim as I was fed up with my locks.




On arriving Adam was lovely and welcoming, I then met the awesome Bex who made me feel so at ease. She took great care in ensuring I was happy with every step of the cut, now 8 inches lighter my hair looks and feels amazing.




She took the time to explain the style and even showed me two totally different ways to wear my new look. I will definitely be back soon when I need a trim and won't hesitate in recommending to anyone and everyone.




These hairdressers genuinely care about their customers and it shows in abundance in so many ways. If you want a friendly caring salon that ensures you are happy with the final result then please PLEASE look no further, you won't be disappointed.




Thank you so much guys x
Kasey is the only hairdresser I trust with my hair. She takes the time to really listen and understand what I'd like, and the end result always far exceeds my expectations. She is so talented with colour and styling; I get so many compliments.




The atmosphere in the salon is great and has a real friendly team feel. They give each client 100% and no one is rushed or has overlapped bookings. I feel that not only am I valued as a customer, but the staff are all valued and looked after too. Cannot recommend Kasey and the team at The Factory Hair Studio highly enough!
I had a great experience at the Factory Hair Studio with my stylist, Adam. He listened carefully to my requests and provided some helpful suggestions for my hair type. His technique was flawless, and I was really impressed with how well he coloured, cut and styled my hair.




Throughout the service, Adam was friendly and attentive, making sure I was comfortable and explaining each step of the process. The salon was also very clean and tidy and I feel like I got great value for the money.




Overall, I had a wonderful experience and would highly recommend Adam and the Factory Hair Studio to anyone looking for a professional and friendly hairdressing service.
Adam is a one of a kind stylist - someone who not only knows hair inside out but who takes immense pride in the connection he makes with his clients.




His salon epitomises his values of community and compassion alongside providing a truly personalised, quality experience. Adam is a gem of a human who I will keep coming back to again and again for not only his incredible hair skills, but his genuine warmth and humour.
Adam is a fantastic hair stylist and communicator. He listens and is interested in people and ideas - as well as their hair! Ethics and generally making a positive difference are important to him. Everyone is made to feel comfortable. The Factory Hair Studio is a lovely space to visit, what a great addition to Northampton.
Adam has been cutting my hair for the last 10 years or so and I'm yet to find another hairdresser as professional, skillful, diligent and as caring for his clients as Adam.




I can honestly say that I'm always happy with my haircut and I often recommend him to friends and family... well the ones that don't already use him!
Adam is like a hair scientist and artist all in one. He always goes above and beyond - even helping me to learn how to style and maintain my hair myself.




It doesn't feel like going to the hairdresser, it's like hanging out with a mate and coming back looking 10 times better!
The Factory Hair Studio is a welcoming and laid back space where I always feel comfortable to express my personality. Each time I go, everyone seems to remember me and make me feel like I am one of the family.




As a woman with short hair, it is also great to be charged with parity to male clients with similar cuts. This would cost me so much more elsewhere.
Adam is not only amazing with hair but also a genuinely lovely person who I'm very happy to have met. Before meeting him I'd completely fallen out of love with my hair and had no idea what I wanted to do with it.




He took the time to work out what I was missing and after only a few appointments I already feel like myself again and am back to loving my hair. I trust his opinion and am happy to let him take the lead and make suggestions, and it's been a long time since I've found that in a hairdresser.




I now get a great cut and colour coupled with great conversation in a relaxed environment. I'd happily recommend anyone to visit Adam and The Factory Hair Studio.
I was really thrilled to see Adam had opened this studio and even more thrilled when he coloured my hair today. The factory hair studio is such a welcoming space which caters for everyone.




Adam and Kasey were super accommodating and friendly, Adam spent time listening to what I want from my hair and I can honestly say I've never felt so excited leaving a salon. I adore my colour and trust Adam's judgement completely. My hair feels healthy and strong and looks vibrant and fierce. Thank you so so much, I cannot recommend here enough.
I can't recommend Adam enough for all of your hair needs. He is so attentive and you can see he absolutely loves his job, which comes through in the results you get from him.




I also recently had Adam do my bridal hair and it was perfect and I felt amazing, he was also an absolute rock in the chaos that a wedding morning brings! You're in safe hands here! Thanks so much for always making us feel our best.
Visiting Adam's salon is always a great experience. I completely trust him with my hair as he is a magic hair wizard, knows his science and always makes it look fantastic (despite it being ridiculously fine!).




Meanwhile, I enjoy a rich and genuine conversation with a great listener and all-round wonderful human. If you are intimidated by the pretentiously slick high street salons, this is the place for you.




I guarantee you will feel looked after and leave looking wonderful!
Going to the hairdresser wasn't one of my favourite activities but Adam has changed this for me.




He was attentive, listened to me and offered advice and actually managed to get me excited about my hair again.




This was my first appointment for a cut and consultation and I now can't wait for my next appointment to have my hair coloured. Such a relaxed experience I would highly recommend any of the stylists at this salon.
This review might sound a bit gushing and you might think it's not genuine, however, I assure you it is.




Firstly, let's talk about the location. The salon is just out of town and has free parking right outside so that is a massive bonus. The salon itself had been modernised and it feels really comfortable.




All of this however is irrelevant if the haircut is sub standard but believe me, this is the best salon experience I have ever had, and I hate going to salons. The guy who did my hair, I assume was Adam, was the most attentive hairdresser I have ever been to. He asked relevant questions about my hair and kept me informed throughout the whole process. It seemed like he was genuinely interested in getting the right cut for me, not just getting me in and out the door (like I have felt in other salons). And because of this, I was more than pleased with the results.




I don't like getting my hair cut, never have but I am looking forward to going back here. Thank you for such a great experience. I just hope that this review doesn't make the salon super busy so I can't book in the future.
Excellent service - could not have been happier and the only place I'd go now to get my hair and beard sorted out.




For my first haircut in ages I needed a bit of hand-holding and service from Adam was perfect - listening to what I wanted, making sure I was happy with things along the way; taking pride in giving me a great haircut and beard trim, along with great advice and tips and suggestions for what we can do in the future.




Booking online was easy and fast.